I've been thinking of office equipment that does your job for you. A typewriter is a very good thing, but it won't make your ideas turn into writing without a little effort. Give a pinwheel calculator some numbers, though, and you've got a result with the turn of a lever.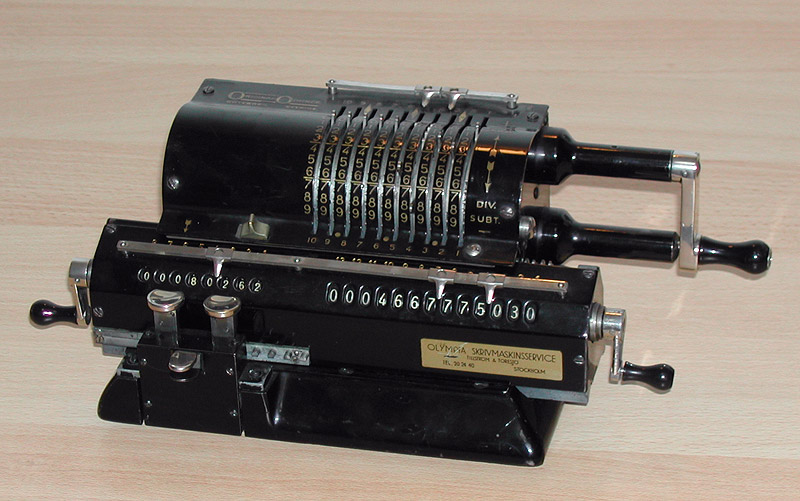 I was born after these machines became obsolete. They seldom appear in antique shops where I live. They're also very expensive online, not to mention the cost of shipping. But they're so very beautiful, and I think they deserve some recognition.

So, do we have any mechanical calculator owners here? If so, can you tell us a little about your calculator? Where did you get it? How much did you pay for it? Is it big? How often do you use it? How do you use it? How do you service it? And, above all, do you like it?

Bonus points for photographs, too.

Thanks all.