I recently bought a 1963 Smith-Corona Classic 12 and spent a week cleaning the copious amount of grease out of it. When I was testing the keys I noticed that the right ribbon holder turn-y rod part (so professional sounding, I know) didn't turn when the reversing lever was engaged on its side. The left one turns counterclockwise just fine but when I switch the lever for the right side and look under the machine, I see it trying to turn counterclockwise too. The gears and rod jerk but don't move. What might cause this?
Things that aren't an issue:
it's the same whether a ribbon is installed or not
I can manually turn the rod in the correct direction so none of the pieces are gummed-up
Here's a picture of it. Could a piece be missing? I tried to remove the screw in the first picture but the groove isn't deep enough for purchase.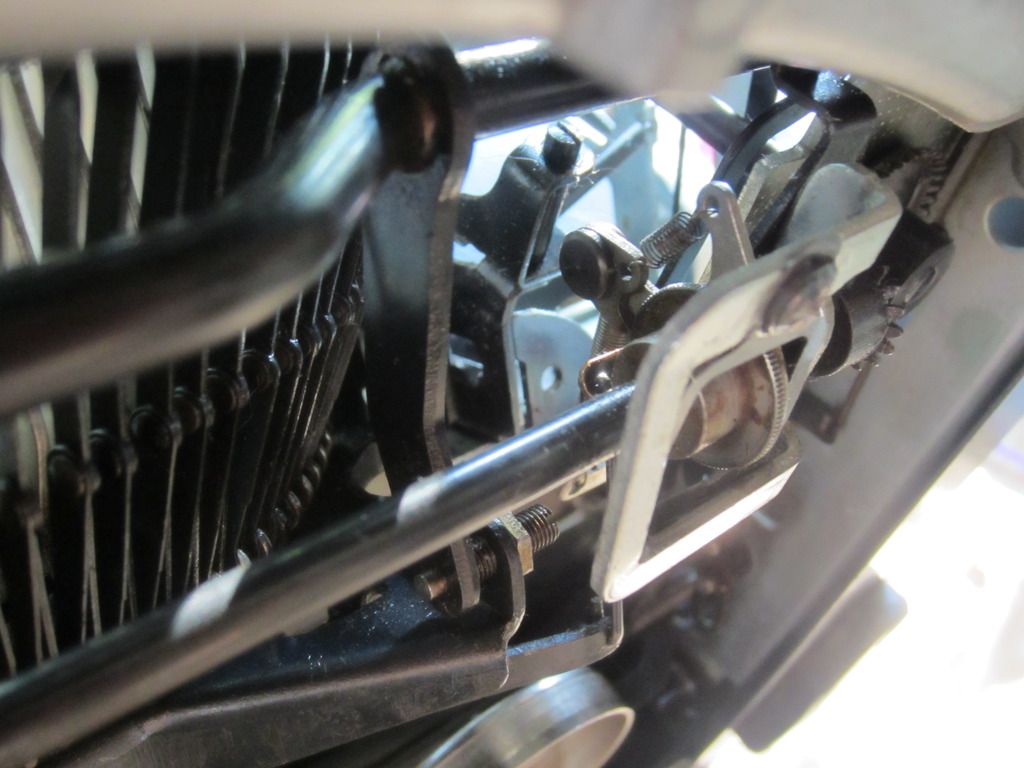 I'd appreciate it if someone could post their own pictures so I can compare. Or might the problem be in the back of the typewriter? I did take the carriage off so something might've gotten placed in the wrong spot. But everything else works fine. I can post more pictures if necessary as my descriptions are very layman. Any ideas are appreciated.