Fixed. . so far. . for now. . .
1
The "Tab Clear" button linkage is a sloppy setup that makes it easy for a twisted link below to contact the "Period" type slug linkage.  While the typewriter might work great out of the body and with the keyboard trim plate removed, it might not when the keyboard trim plate is installed and twists the "Tab Clear" button to a straight position, but with a bent or twisted link below.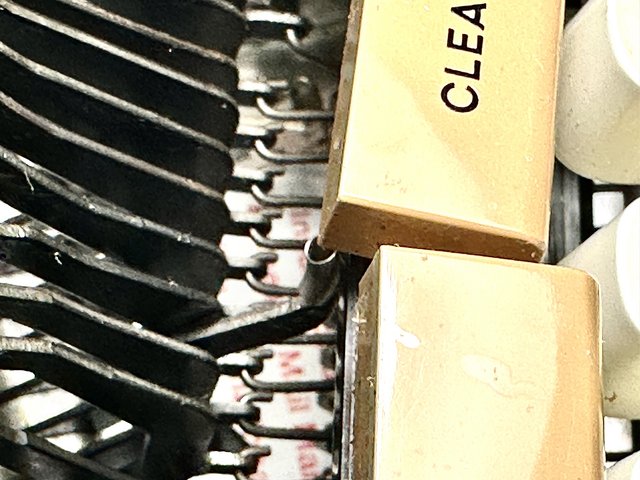 Per the Service Manual, I also ground down the type slug arm lug stop at its base just a tad.  This also helped to make a better strike, a little, not in a big way.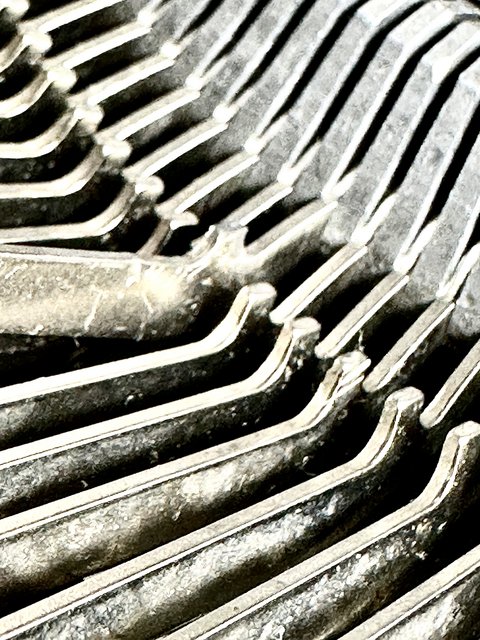 These end linkages have to be tested slowly at thier full range of motion.  And, bent this way or that as needed so they each clear each other and don't have any resistance that might result in a light strike or no strike.  These end linkages effect the "apostrophe", "comma", etc.  Once everything is lined up and cleared along the full length of travel, things got a lot better. But, it was not just "one thing" per se. It's a multiple misallignment issue.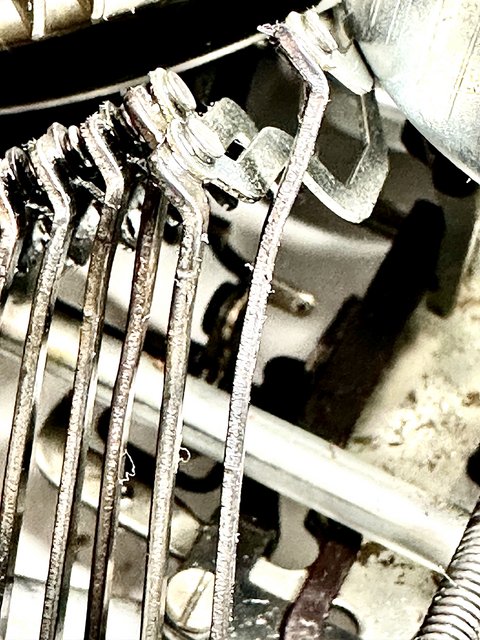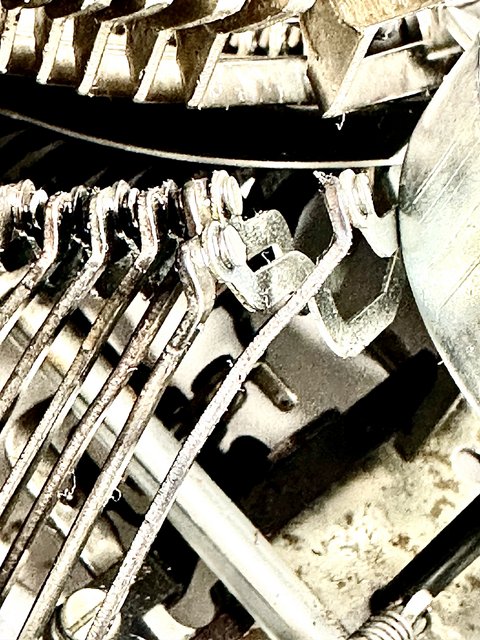 fixed. .  .for now. . I hope it stays fixed. . . 
Thanks everyone for your kind help.