I recently acquired this unique ca. 1922 Underwood 46, and I am eager to share it with the crowd here to see what you think. Since I previously never even heard of such a thing existing, I pounced on it. 





As you can see, it is branded as an Underwood "Semitic" model, with the Hebrew alphabet. (It is also the first prewar typewriter that I have that actually has a number 1 key, since there's no lowercase L. It also has both the US dollar and British pound signs, as well as the upper and lower quotation marks.) According to the labels, it looks like it came from Chicago, where it was owned by the Jewish Home for the Aged.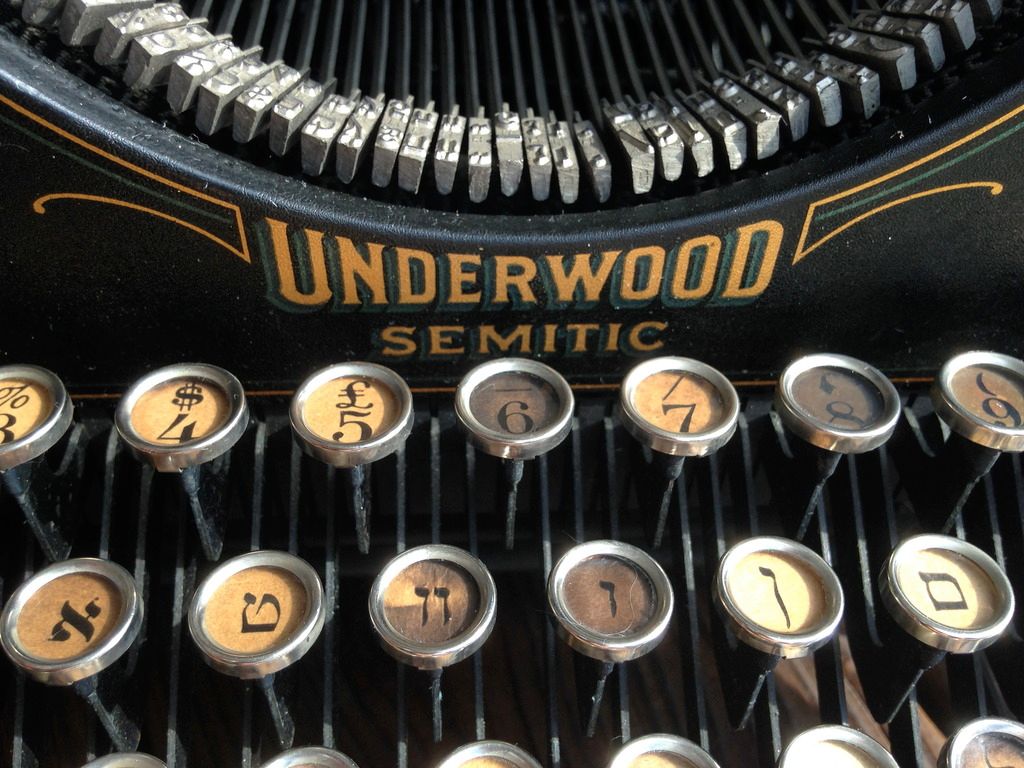 It has 46 keys and is designated as a "46" model, which seems to be the Underwood designation for foreign-language typewriters. In addition to the Danish "46" discussed here on Typewriter Talk, an internet search finds Underwood 46s in Armenian, Swedish, Finnish, and Russian/Cyrillic. The keys are unusual--some are light, some are dark, even after a thorough cleaning and polishing. Instead of paper underneath the glass, it almost looks like a leather, with the characters embossed on it. Here's a sample:



 

Fortunately, my next-most recent acquisition was a standard Underwood 5 from the same era, so I could easily compare and contrast them side by side. The 46 is noticeably larger, in order to accommodate the extra keys.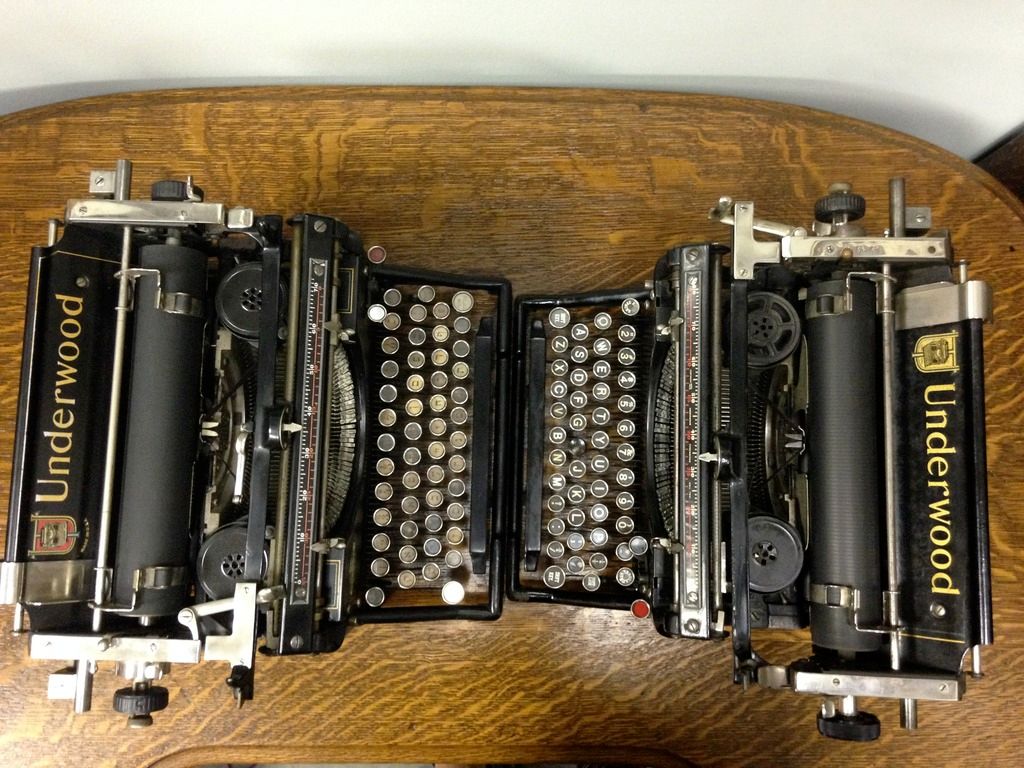 You may notice that the carriage-return lever is mounted to the inside of the carriage on the "Semitic" 46. Since Hebrew is written from right to left, the entire carriage mechanism has to work backwards, which you can definitely see from the rear view.  





In brief, I think this is a really exciting find. There aren't many 46s out there, much less in this pristine condition--and even those that I noted above that I've found pictures of online are fundamentally different as they type from left to right, not right to left. All I can think right now is that this should probably be in a museum somewhere, not in my office. 

So--what do you think?