My latest score!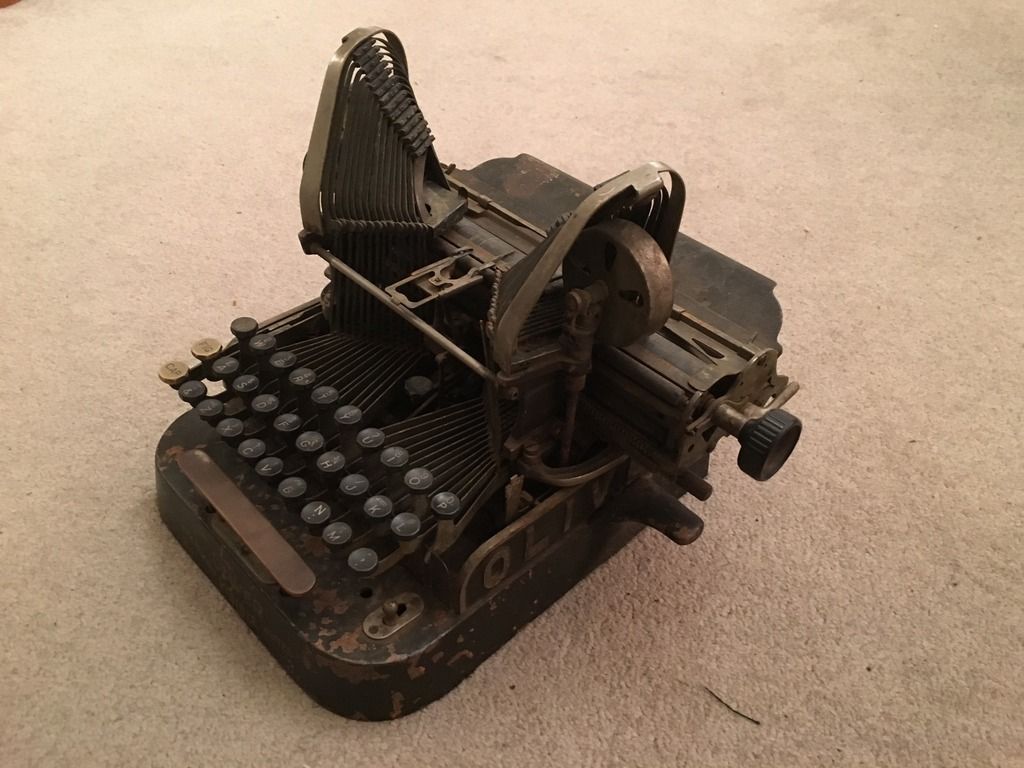 It's an Oliver No. 3.  How old?  Can't say, as I can't for the life of me find the serial number!  It does appear to have been made in Canada though, as the sticker on the back says "United Typewriter:  Toronto, Ont.".

It's dirty and full of debris, but the keys work except for L and the spacebar, and the carriage traverses, albeit stiffly.  Once it's clean I think it will be better.  It's missing a keytop in the upper right corner; when I pressed it nothing perceptible happened.  Backspace, maybe?  It's a dramatic departure from the rest of my machines, so if anyone wants to chime in with advice, please do!

I'm quite pleased since I've been looking for an Oliver for a while now without a bank-breaking price - looks like my number finally came up.  3 bank keyboard will take some getting used to, though...