Hello everyone,

I have been interested in typewriters for a long time, and have been lurking on this forum for a while now. I registered today, because I need some help, and I was hoping someone here might be able to lend me a hand.

Two weeks ago, I purchased a 1938 Underwood Champion portable. It was really grimy, but mechanically seemed to be working quite well. I started to clean it up, and was very careful to not damage anything.

When I removed the platen, a metal part with a hook, a small wheel, and a spring clattered out. As far as I can tell, it isn't broken. But I have no idea how the heck to put it back in the typewriter, or where exactly it is supposed to go. I'm not even sure of the name, so I included a picture.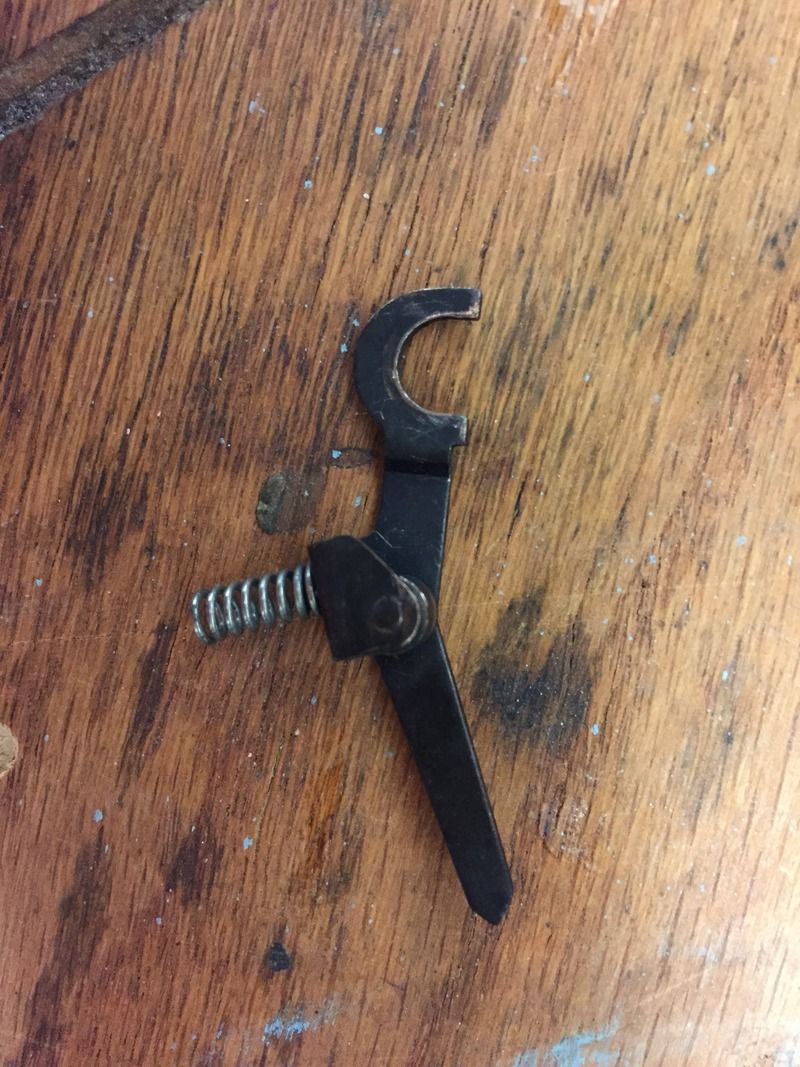 Can anyone tell me what this thing is called, where exactly it is supposed to go, and how to get it reattached?

Here are two more pictures from where it came. I believe the spring may have been standing over that small round hole. I also believe that the small wheel on the top of the part may roll against the platen. But I'm not sure.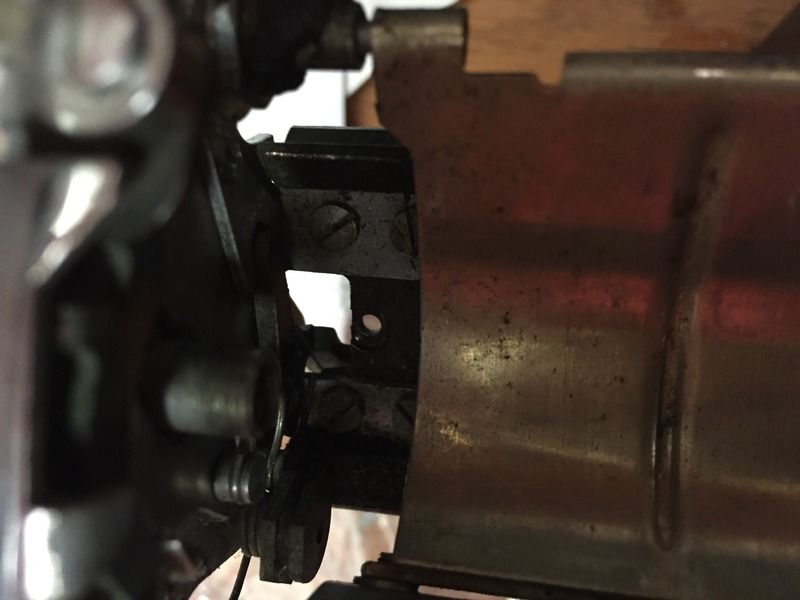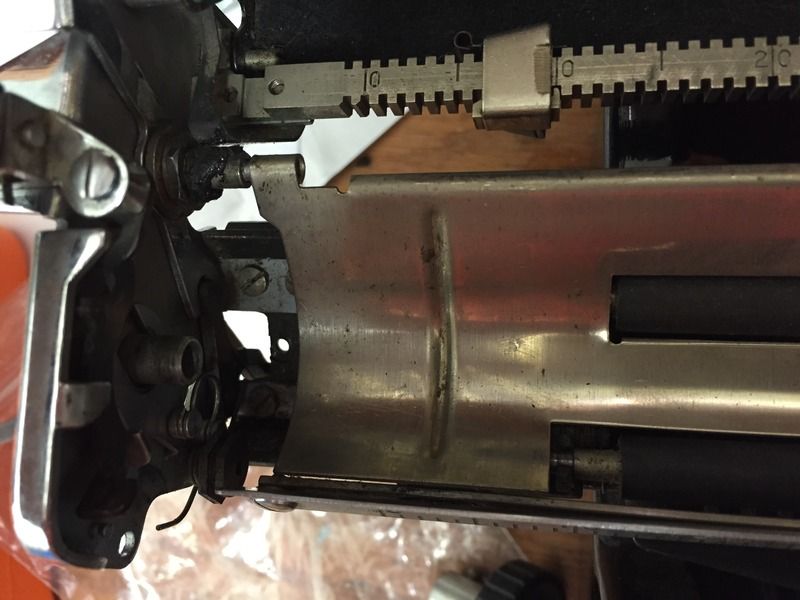 Thanks again for all of your help!
Last edited by brikhaus (11-9-2015 16:19:45)